Professor Jinlong Zhang was elected as a foreign member of the Academia Europaea in June of 2019 for his distinguished contribution in the research field of photocatalysis. The award ceremony was held in Barcelona on 23rd October, 2019, which was organized by Academia Europaea -Barcelona Knowledge Hub. Prof. Jinlong Zhang and all the new members elected in the years 2018 and 2019 were invited to participate the award ceremony. At the same time, the 31st Annual Conference of the Academia Europaea and 8th of the Young Academy of Europe, Building Bridges 2019, were held here from 23rd to 25th October, 2019.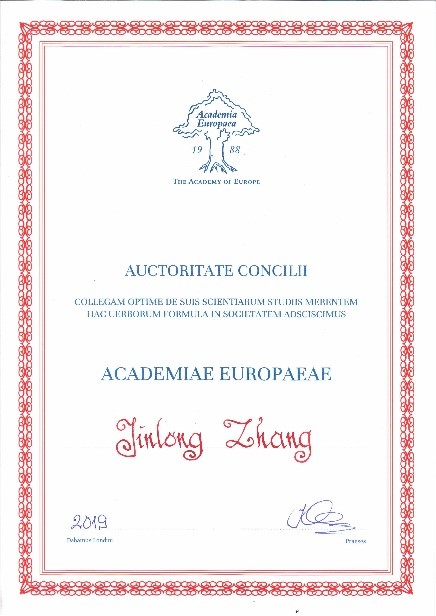 The Academia Europaea was founded in 1988, on the initiative of the UK's Royal Society and other National Academies in Europe. Academia Europaea is the only Europe-wide Academy with individual membership (~3900) from Council of Europe states and other nations across the world.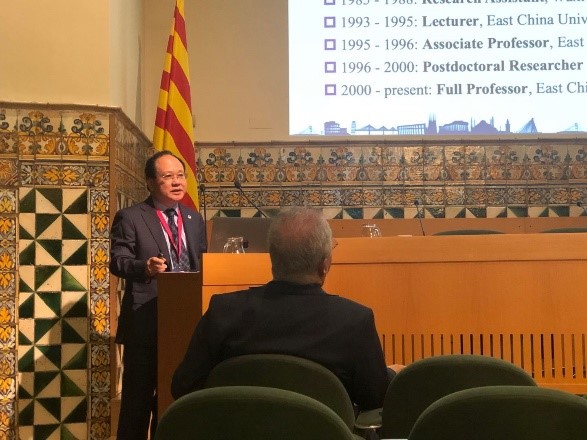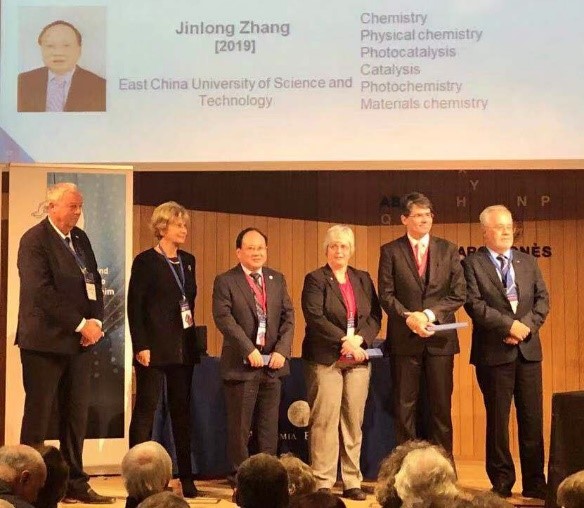 Induction ceremony was held at Institut d'Estudis Catalans (IEC) in morning of 23rd October. Prof. Jinlong Zhang was invited to introduce his research experience and academic achievements(see photo). The dedicated welcome session took place at the Barcelona Athenaeum, c/Canuda 6, Barcelona in the afternoon of 23rd October. President of Academia Europaea, Professor Sierd Cloetingh conferred the certificate to Professor Jinlong Zhang(see photo). The programme continued at the Barcelona Biomedical Research Park on 24th October. Several renowned expert speakers and recipients of prestigious honors gave lectures, including Nobel Laureate Konstantin Novoselov (Physics, 2010), two Balzan Prizes, the 2019 Adam Kondorosi Advanced Prize and Lecture, and the YAE Andre Mischke Prize. The conference finally concluded with the 2019 AE Distinguished Lecture, followed by a reception.