Chemistry is one of the main research focus areas of ECUST.


InCites Research Areas Treemap :ECUST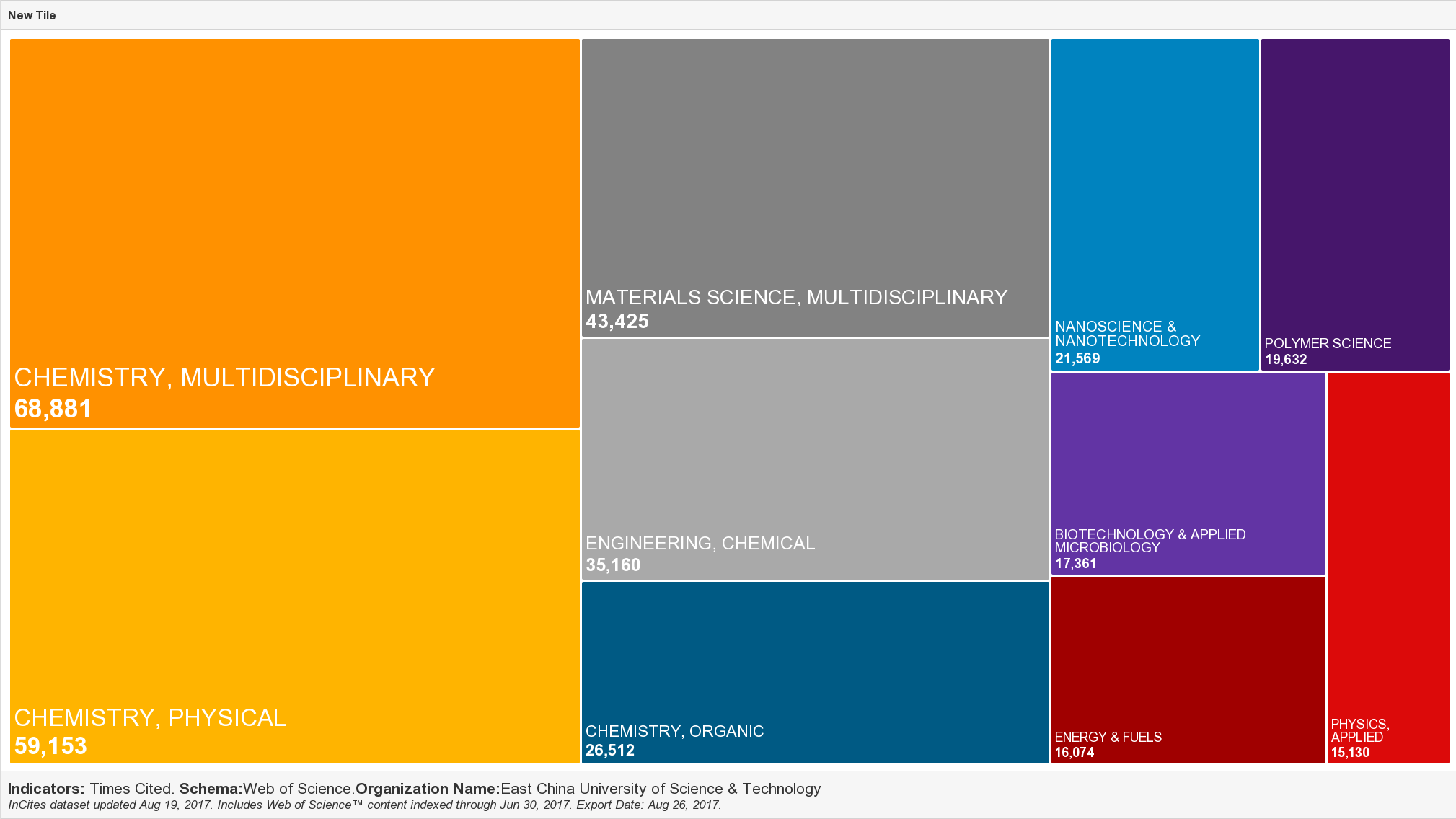 Indicators: Times Cited. Schema: Web of Science. Organization Name: East China University of Science & Technology
InCites dataset updated Aug 19, 2017. Includes Web of Science content indexed through Jun 30,2017.Expot Date:Aug 26, 2017.